The first International Kodály Competition will be held in Debrecen between 17 and 26 June 2022. The professional partner of the series of competitions organised by Kodály Philharmonic Debrecen is the world's largest youth music organisation, Jeunesses Musicales. Applications for the competition open on 1 June and are invited until 16 December, the birthday of Kodály, on the competiton's website.
The Competition is open to violinists, violists, and cellists of all nationalities who were born between
on or after 17 June 1992 (maximum 30 years of age on the opening day of the competition) and
on or before 17 June 2004 (at least 18 years of age on the opening day of the competition).
The Competition takes place in four rounds: Qualifying Round, Preliminary Round, Semi-final Round and Final Round. All the rounds, except for the Qualifying Round, are open to the public. Violinists, violists and cellists will compete in the same category. The jury will advance max. 18 instrumentalists to the Semi-final Round (at least 3 violinists, 3 violists and 3 cellists), and 6 to the Final Round (at least 1 violinist, 1 violist and 1 cellist).
In the first round, the contestants perform solo, and in the second round they perform with piano accompaniment or as a duo. The six best will qualify for the orchestral finals, performing one concerto each as soloists with the Kodály Philharmonic Orchestra of Debrecen.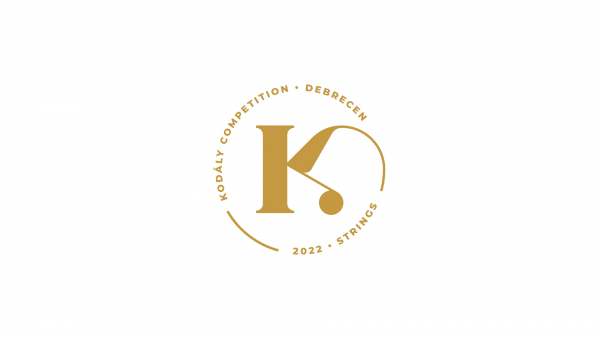 On the first competition, the nine-person international jury will be chaired by a true living legend, 85-year-old György Pauk, professor of the London Royal Academy of Music, who will be joined by teachers from the world's most prestigious institutions: Kristóf Baráti (violin, Budapest), Anne Shih (violin, Mainz), Julian Steckel (cello, Munich), Wilfried Strehle (viola, Berlin), Máté Szűcs (viola, Geneva), István Várdai (cello, Vienna), Quirine Viersen (cello, Amsterdam), and Dániel Somogyi-Tóth, Music Director of Kodály Philharmonic Debrecen.
Application and more information: https://kodalycompetition.com/application/