We kindly invite all of those musicians over 14 from the 5th until the 11th of August, who are interested in performing early music orchestral and chamber music repertoire the 'historically', or 'stylistically' correct way. Since the course's main aim is to work out an "authentic" string orchestra sound, we mostly expect baroque orchestral instruments like strings, woodwinds and keyboard players to apply, however any other instrumentalists and singers are also welcome, since the opportunity to form any type of chamber groups is endless! Application is possible both with historic and/or modern instruments.
Deadline of applications: 15th of June, 2019
Teachers of the course:
Szabolcs Illés – baroque violin, strings, orchestra, chamber music
Szabolcs Illés is a baroque violin player, HIPP (Historically Informed Performance Practice) specialist. He received his musical diplomas in Budapest, Leipzig and his Baroque violin Master Degree in Brussels,in Sigiswald Kuijken's class, as his only Hungarian-born student, and thus the only Hungarian representative of the baroque violin school founded by his Master. From 2009 he is also a member of Sigiswald Kuijken's world famous orchestra, La Petite Bande. Since 2008, he is the concertmaster of "Hof-Musici" Enslemble in the Czech Republic, with whom he mainly works for the reconstruction and presentation of Baroque operas with historical instruments, costumes and original arrangements, without a conductor. As a soloist and chamber musician, he performs on concerts throughout Europe, among others, as a member of the Austrian "dolce risonanza", the German "La Moresca" and the Hungarian "Recurring Company" chamber ensembles, with whom he has made numerous recordings. In 2011, he published his first solo CD with early French baroque violin sonatas under the title: "Sonate, que me veux-tu?". This recording based on his own research with some pieces being recorded first time. In 2015, his second album "Corelli's Legacy" released by Hungaroton, was compiled from works by the famous Italian master and his students. In addition to his wide-ranging concert activities, he regularly holds courses and lectures in European countries and New Zealand.
Fanni Edőcs– harpsichord, basso continuo chamber music
Fanni Edőcs was born into a musical family in Budapest. She discovered the harpsichord at the age of fourteen. In 2004, she won the second prize, than two years later the first prize of the National Harpsichord Competition. She studied at Liszt Academy, Budapest (class of Anikó Horváth, János Sebestyén and Ágnes Ratkó) where she was awarded an 'excellent' master diploma in 2014. She was also working with Nicholas Parle at Hochschule für Musik und Theater Leipzig, where she was a scholarship holder. In summer academies and masterclasses she worked with professors such as Gordon Murray, Bernhard Klapprott, Ketil Haugsand, Pierre Hantai etc. She performs regularly as a continuo player in different ensembles (Les Jardin des Arts, Budapest Bach Consort) in Hungary and in Europe. As she would like to stay always open towards new experiences, Fanni likes to contribute in alternative musical groups and projects. In 2014, she founded the Budapest based Recurring Company.
Julianna Bereczki – harpsichord, piano, basso continuo, chamber music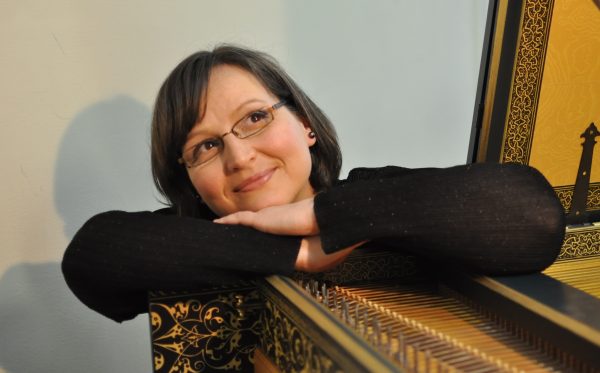 Julianna Bereczki graduated as piano performer, piano and harpsichord teacher from the Liszt Ferenc Music Conservatory in Szeged, Hungary, in classes of Zoltán Zsigmond and Ágnes Ratkó. She continued her studies with the scholarships  of the Guildhall School of Music and Drama in London, and the Hungarian Eötvös Foundation studying historical performance and earning a Masters degree as harpsichordist and fortepianist in the class of Nicholas Parle and Carole Cerasi. She has been teaching at the Béla Bartók Secondary Music School in Békéscsaba since 2005, and since 2014 she has been teaching harpsichord and chamber music at the Faculty of Music of the University of Szeged. She is the winner of two national piano competitions, and received a special award for accompaniment from the Musica Britannica Trust. She is a doctoral student of the Ferenc List Music Academy in Budapest. She has performed throughout Europe as harpsichordist and continuo player.
Kinga Gáborjáni – baroque cello, viola da gamba, chamber music, continuo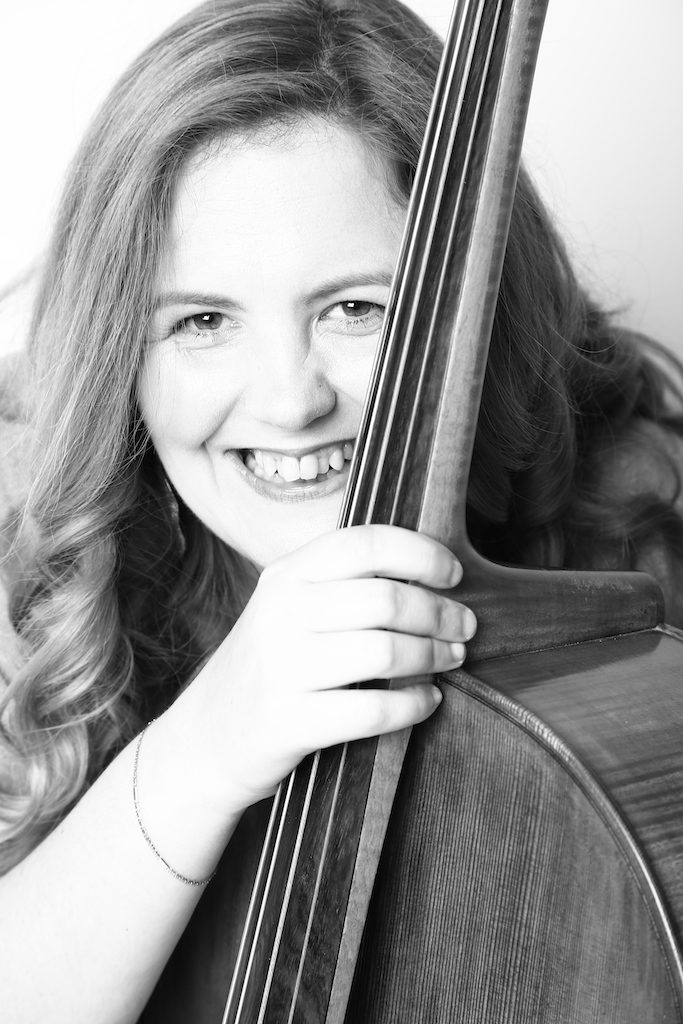 Kinga Gáborjáni completed her postgraduate degree at the Royal Academy of Music in London with distinction in 2007. She studied baroque cello with Jennifer Ward Clarke and viola da gamba with Richard Campbell. As an orchestral musician, Kinga has performed with most of the period orchestras in the UK and toured all over the world. She plays gamba continuo and lirone for Sir John Eliot Gardiner and the English Baroque Soloists. She was co-principal cellist for the English Touring Opera for 10 years and she has been guest principal cellist with the Orchestra of the Age of Enlightenment and the English Concert. As a soloist, Kinga appeared at the Barbican Theatre on modern cello. She is also a member of several chamber music groups, including the viol consort Newe Vialles and the Boscobel String Quartet.
Barnabás Hegyi – baroque singing, chamber music, continuo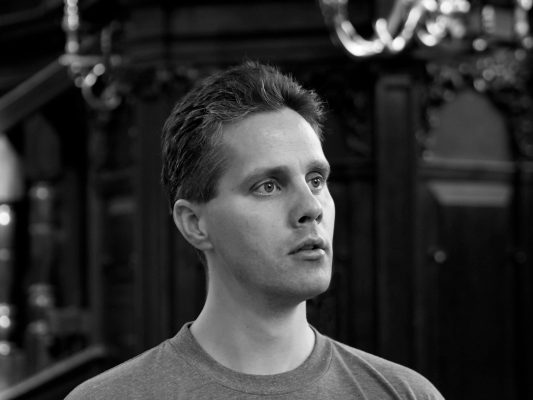 Barnabás Hegyi, the Hungarian counter-tenor, studied conducting, singing, church music, composition and organ playing at the Franz Liszt Academy of Music in Budapest. He was awarded the Bachelor degree in Early Music singing at the Royal Conservatory of The Hague as a student of Michael Chance, Rita Dams, Jill Feldmann and Peter Kooy. He attended Tilburg Music Academy where he completed his Master's in Early Music Singing He has won awards at several singing competitions; 1st prizes at the National Singing Competition for Secondary Music Students in 2001 as well as at the National Simándi Singing Competition in 2002. Later, in 2003 he was awarded 3rd prize at the singing competition in Irun, Spain, which same competition he came as first in 2005. In 2007 Barnabás Hegyi faced three major challenges. First he gained the only counter-tenor role for Monteverdi's Orfeoat the competition organized to commemorate the 400th anniversary of the piece in Verona and thus sang Pastore at the piece's gala performance in Mantova. Soon after this he sang successfully at two singing competitions in Hungary; he won 3rd prize at the International Handel Singing Competition and 1st prize at the International Oratory Singing Competition. He also gave a solo concert at Hebden Bridge Arts Festival in England. Barnabás Hegyi's co-operation with Budapest Chamber Opera is also due to his competition results. Besides, Barnabás Hegyi has sung in A:N:S Choir and Purcell Choir, and in vocal ensembles Voces Aequales and Arpa d'O. He sings regularly with ensembles such as the Huelgas Ensemble, Nederlands Kamerkoor and Nederlandse Bachvereniging Barnabás Hegyi can be heard on more than 30 CD recordings as soloist, choir- or vocal ensemble singer, or piano/organ accompanist.
Zsuzsanna Gyurina – baroque flute, traverso, chamber music ( only 6th and7th of August)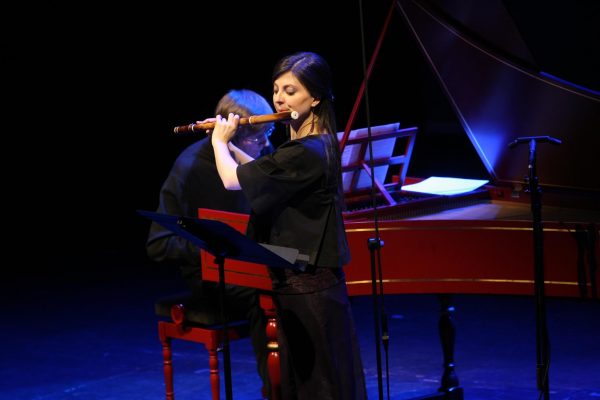 Zsuzsanna Gyurina started her musical studies in Nagykanizsa and Pécs in Hungary. She graduated in the flute class of Zsuzsa Szeléndi at the University of Pécs. She became interested in early music while at secondary school, and started to participate in masterclasses held by Benedek Csalog and Barthold Kuijken. From 1998 to 2004 she was professor of flute at the Farkas Ferenc Music School in Nagykanizsa and at the High School of Dance and Music at Pécs. Since 2002 she has been playing the baroque flute, using an instrument made by Rudolf Tutz. In 2003 she attended the Conservatory of Vienna, studying at the early music department with Reinhard Czasch and Luciano Contini. In the academic years 2004 and 2005 she continued her studies at the Brussels Royal Conservatory in the class of Barthold Kuijken and Frank Theuns, graduating with Honours. Since 2006 she has been pursuing the postgraduate program of chamber music at the Brussels Royal Conservatory, with the help of a scholarship by the Flemish government. In this period she also founded the chamber music ensemble "Ellyptica". She has played together with numerous baroque ensembles, such as Orfeo Orchestra (Budapest, conducted by Vashegyi György), Budapest Chamber Opera (conducted by Németh Pál), Musica Rivelata (Dominik Riepe), Solamente Naturali (Milos Valent), Haydn Sinfonietta Wien (Manfred Huss) and with the baroque orchestra of the Royal Conservatory of Brussels (directed by Sigiswald Kuijken and Ryo Terakado).
János Bali – improvisation (only 8th and 9th of August)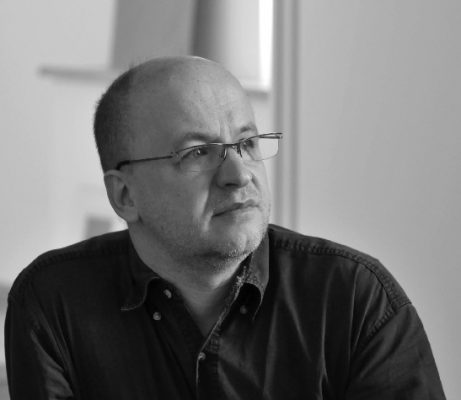 János Bali was born in Budapest in 1963. After specialising in Mathematics at the Mihály Fazekas Grammar School, he went on to study math at Loránd Eötvös University, gaining his degree in 1988. Has studied recorder and Baroque flute with Vilmos Stadler and Anneke Boeke and attended chamber music classes given by György Kurtág, as well as courses by Hans Maria Kneihs (recorder), Barthold Kuijken (Baroque flute), and Péter Eötvös and Helmuth Rilling (conducting). Founder and conductor of the Ars Nova chamber choir (1982-1993), which he directed in works by, among others, Bach, Schütz, Monteverdi, Dowland, Josquin, Isaac, Obrecht, Ockeghem, Busnoys, Dufay and Dunstable. In 1993 he founded the A.N.S (Ars Nova "secunda") chorus. He is a regular guest-conductor with the Gödöllõ Symphony Orchestra, which specialises in Baroque music and the Viennese classics, and this collaboration has resulted in a CD: The Viennese Classical Symphony in Hungary. As recorder player and Baroque flautist, Bali is a regular concert performer, both as soloist and in chamber groups and period-instrument orchestras, with appearances in Hungary, numerous European countries and the USA, as well as on a number of discs. He is artistic director of an ensemble specialising in Medieval and contemporary music which has commissioned pieces by a number of composers of note (L. Vidovszky, Gy. Kurtág, A. Soós, Á. Kondor, R. Clemencic). He is author of a recorder tutor and has published several recorder scores, one of which was a winner in the 1998 competition for score-transcription organised by the American National Flute Society. He regularly lectures on Renaissance and Baroque music and has also written some articles. In 1998 he was joint winner of the Pedagogical Research Prize awarded by the Hungarian Academy of Sciences.
The summer academy closes by a final concert with pieces chosen from the repertoire studied during the week.
Attendance fee: 70 EUR
which contains the following
orchestra rehearsals (4 hours a day)
participation in chamber music groups and chamber music lessons
private instrumental lessons
opportunity for playing on "authentic" violin-family instruments (early violin, viola, tenor viola, bass violin)
chamber music and private lessons with basso continuo
free entrance for course-concerts and lectures during the week
basically endless opportunity for (private) practise time
Daily ticket for passive students: 20 EUR
Besides the professional programs of the course (so like lunch/dinner/free time about town) we do not guarantee supervision of the young students (under 18s), therefore we ask those parents whose child is under 18 and applies to the course to send us a consent form to [email protected], acknowledging they understand the risks.
Accomodation fee: 15 EUR/per person/night:
in comfortable bedrooms with bathroom in the school building.
Application can be done through this online form until the 15th of June, 2019